So often oral history has been snubbed and labelled as 'soft', hearsay and subjective. The classroom too has become understandably fixated with 'getting through the content' and exam practice. Teachers often feel that there is not enough time to try other methods of delivery. This also means that more credence is given to written documents. However, with careful planning and smart resources, it is possible to build in the time to listen to the voices from the past. Here are the five key reasons you should be doing so:
1. It can bring the past alive for students through the sharing of emotions, personal experiences and unrecorded details.
2. It can allow for student questioning, discussion and fosters empathy.
3. It is more democratic: everyone can share their history regardless of their class, age, race or background. It allows the recording of the voices of ordinary people.
4. Students benefit from understanding that there are different perspectives and viewpoints. Eyewitnesses to events can contribute to that tapestry.
5. Oral history preserves for future generations a sound portrait of who we are in the present and what we remember about the past.
I recently arranged through the Holocaust Educational Trust for an audience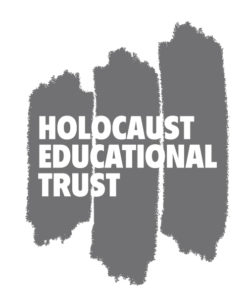 with Tomi Komoly. I believe his story perfectly demonstrates the importance of making space for oral testimony in classroom delivery. Tomi explains that he was an only child born in Budapest, Hungary, in 1936. His father owned a scrap metal business, but after the introduction of anti-Jewish laws in 1939, he was forced to sell it. His father instead taught himself to make ceramic figures that he sold from home. Tomi's mother baked food to earn a little extra money.
Tomi added that when he was 7 years old, his father was called up to a forced labour unit of the Hungarian Army fighting on the Soviet front. Tomi and his mother were left in Budapest where in 1944 the German army took over and introduced more anti-Jewish laws. They were forced to move from their home into a one-bedroom flat with an aunt and cousin and were only allowed to leave it between the hours of 11am to 5pm each day due to a curfew.
Most poignant was Tomi's recollection of when his father returned home after he was granted a short leave of absence. His father was reported and arrested, despite having a permit. Tomi and his mother never saw him again and it was presumed that he was shot.
Tomi and his mother then moved into a ghetto of less than a square mile following the laws passed in 1944. They managed to find a 'safe house' set up by an embassy and here they shared a cramped house with 35 people. Tomi recalled a frightening moment when his mother was rounded up whilst delivering cake, and in fear of being deported, ran away from the armed guards to return to Tomi and stay alive. Tomi showed the students a photograph he found of the event and explained that the rest of the women waited for the guards to return, even though they had the opportunity to flee. The psychological harm inflicted upon these women meant that they followed orders. Tomi's mother later realised that the 'safe house' was no longer safe and arranged for them to go into hiding with a protestant family in the suburbs. They escaped from the ghetto late at night just before Christmas 1944. They were liberated by the advancing Soviet army in January 1945.
Tomi had some important messages about tolerance for the assembled students. For example, Tomi added that when he came to Britain as a refugee, he was treated with such care and compassion and this stands in contrast to the treatment of refugees across modern day Europe. His experience was an interesting one as so much of the Holocaust History focuses upon Germany. The students were deeply moved by to talk and asked many questions about his other friends and family and their experiences at the end of the talk. No textbook can replicate this. The students will remember and pass on their memories of his talk long after he has passed. We must not undervalue the power of oral history.
You can contact the Holocaust Education Trust here.